SR Society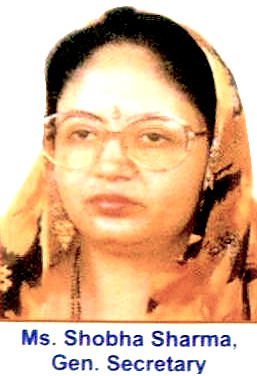 Student's Relief Society is a non-political, non-profit and a secular voluntary organization
registered under the Societies Registration Act, 1958. It was evolved on an auspicious day, Gandhi Jayanti 2nd October 1978. It was a joint venture on the part of 27 youths inspired by the spirit of commitment and dedication. Their emotional response, moral commitment and social responsibility forced them to join hands to together for contributing their mite to mitigate social problems in general and development of under-privileged in particular. SRS became legal entity under Societies Registration Act in 1980. the organization possesses over 30 years of rich experience in mobilizing, implementing, and administering projects related to education, natural resource management, health and sanitation, women's and children's empowerment, poverty alleviation and livelihood opportunities in the districts of Alwar, Chittorgarh, Sirohi, Sawai Madhopur, Dausa Sikar, Bundi, Jaipur, Tonk and Naguar,Bhilwada.
The organization's major focal areas are Education, Health, Women and Child Development, Livelihoods Security and Natural Resource Management. Accepting democratic ideals in practice, SRS works with people instead of for people. It has willingly accepted equality, social justice, freedom, continuous development, self-enrichment and participation as its core values.
Education : S.R.S. Private Industrial Training institute, Twin E-learning Centre, Rajasthan Mission on Livelihoods (RMoL) in Chittorgarh, primary School in Rampura unti , Jaipur, Skill Development Program (50 youth people) with UNHABITAT Women and Child Development: Women and Child Development, Microfinance with200 SHG's and 127 WSHG's, Rastriya Mahila Kosh (RMK), Drought Mitigation, BOCAMR, Phase II. Health : Mother NGO in RCH actitvity (NRHM)-Naguar, State Water and Sanitation Mission (SWSM) , National Rural Drinking Water Quality Monitoring and Surveillance Programme, capacity building, awareness campaigns and socio mobilization in the five districts, Naguar, Bhilwara, Jodphur, Jaisalmer and Barmer and Chittorgarh.
Natural Resource Management: Improve the living standards of rural communities by means of regeneration, protection, development of sustainable agriculture, and livestock/pastureland-development, Rectification of Lift Irrigation Pump Sets, funded by the Petroleum Conservation Research Association of INDIA (PCRA), Drought Mitigation Programme, awareness camps, rallies, poster displays, pamphlet printing and promoting the utilization of waste material to rural women, IEC activities being carried out in the project area, such as; puppet shows, Natak, pictorial campaigns through poster and banner displays.